Research Lab – Der Klumpen
2. January 2018 @ 15:00

-

18:00

Free
Event Navigation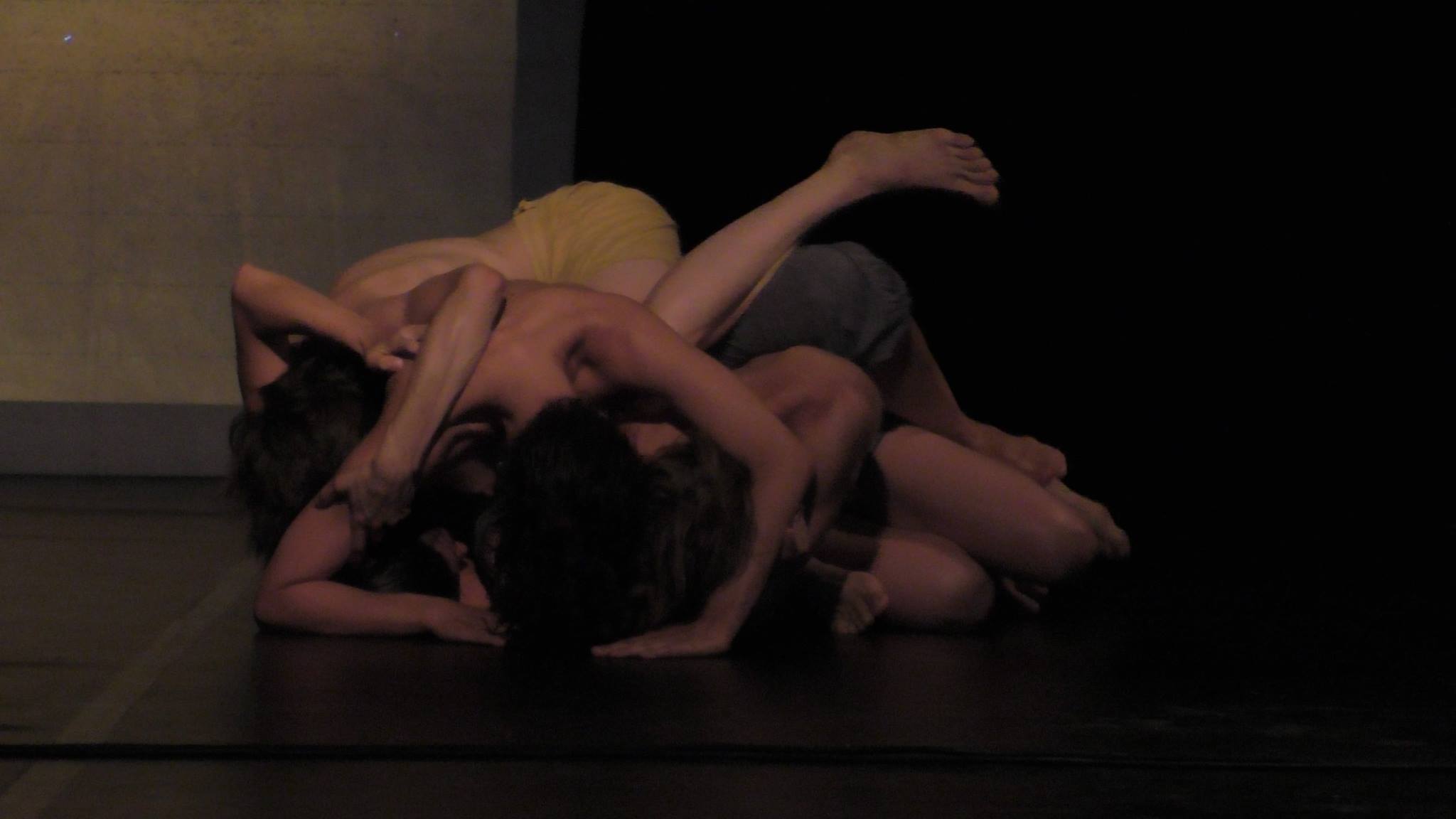 "Sensing bodies in movement are not individual bodies; their individuations are always collective. They are worlding bodies that are one with the potential of movement. To become is to move toward something that is not yet." – Erin Manning, Politics of Touch.
What can a pile of bodies do? Who does it become?
Der Klumpen is a proposal to create beauty out of the indistinguishable individual in the mass, only to carefully differentiate and distort perspectives between unison and differentiation, thing and human. Togetherness expands beyond the self. Philosophically it is a pile of parts, a worlding of relation, and a disassembling of the collective.
We are looking for dancers who would be interested in participating in the initial phase of choreographic research for our new work Der Klumpen (working title) which will premiere in Frankfurt am Main, at the Frankfurt LAB March 2018. This research phase will be an opportunity for us to try out and share some of our choreographic explorations with interested participants.
Experience in contact improvisation and contemporary technique is preferred.
Participation on all days is ideal, but drop ins are also possible.
January 2 15:00 – 18:00
January 3 15:00 – 18:00
January 4 15:00 – 18:00
January 5 14:00 – 19:30 (Open Rehearsal Showing 18:30)
Mime Centrum Bethanian, Mariannenpl. 2, 10997 Berlin
For Questions and Registration please contact: info@laurahicks.net
Hicks&Bühler is Laura Hicks and Hannah Shakti Bühler. Based in Frankfurt am Main, they began to collaborate on choreographic work in 2015 and premiered their inaugural work Reaching Towards… in the spring of 2017. Interested in the haptic and affected experience, they are exploring how bodies transmit, receive, and transform information when in proximity to the other. The goal is to have an artistic practice that pushes at the edges of what the body experiences; seeking the physical expression of meaning that exists only in motion. Hicks&Bühler are creating contemporary dance works that provoke philosophical inquiry through sensate bodies. laurahicks.net/hicksbuhler